Hi everyone,
My name is Steve, and although I've been reading and searching for years, this is something I can find no info on. I bought a used tunnel ram for a future 557 build, but I can find no information on the parts. The base is a 1993, but it has no patent number on it. The 1993 base is the same part number they use today, however, the lack of a patent number says to me that it is old. The top plate is PN 1990, with a patent number of 3561408. From the searching on this forum, this links it to potentially being a Boss 429 part. The ports do not seem to directly match up between the base and top, it's like the spacing between the carburetor mounting flanges is a hair different than it's supposed to be. I can make one set of ports line up perfectly, but the opposing carburetor is misaligned slightly. Do I have some sort of frankenstein here, or is this potentially worth something? The engine is about 700 miles from me currently, and I have not tried to test fit the base to see if it will fit on factory wedge-style heads. Judging by the size of the intake ports, I believe they're at least CJ/SCJ size. I can measure if you like. Externally, the runners continue up into the top plate, which also leads to it being relatively old. The shape of the outside of the top plate matches up fine with the bottom, and although the ports don't match up perfectly, the bolt holes do. Thanks in advance, this forum has a wealth of information and I'm proud to become a member of it.
Edit: The base has a 429/460 bolt pattern, after some research. That still leaves the top to figure out. The casting on this thing is not very accurate. All of the intake ports measure differently, although the ballpark port size is:
H: 2.5525"
W: 2.3275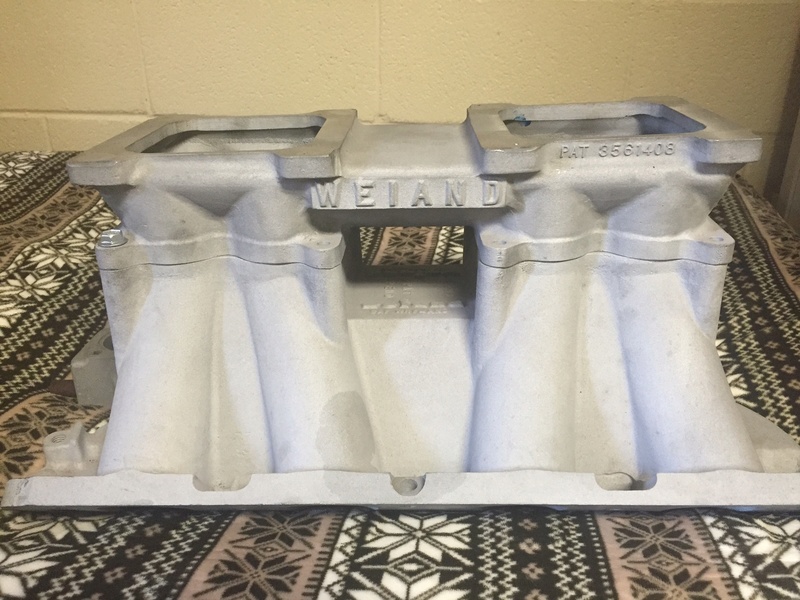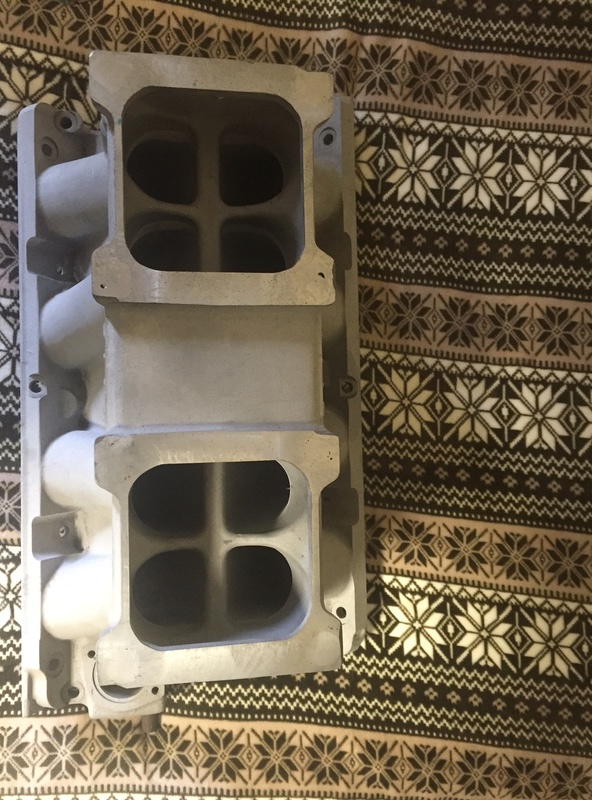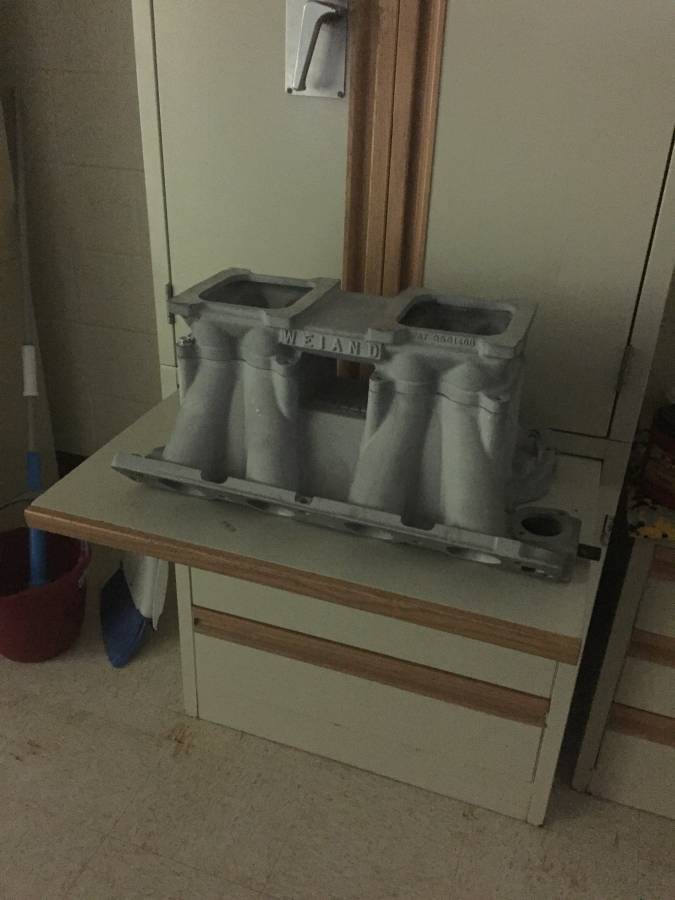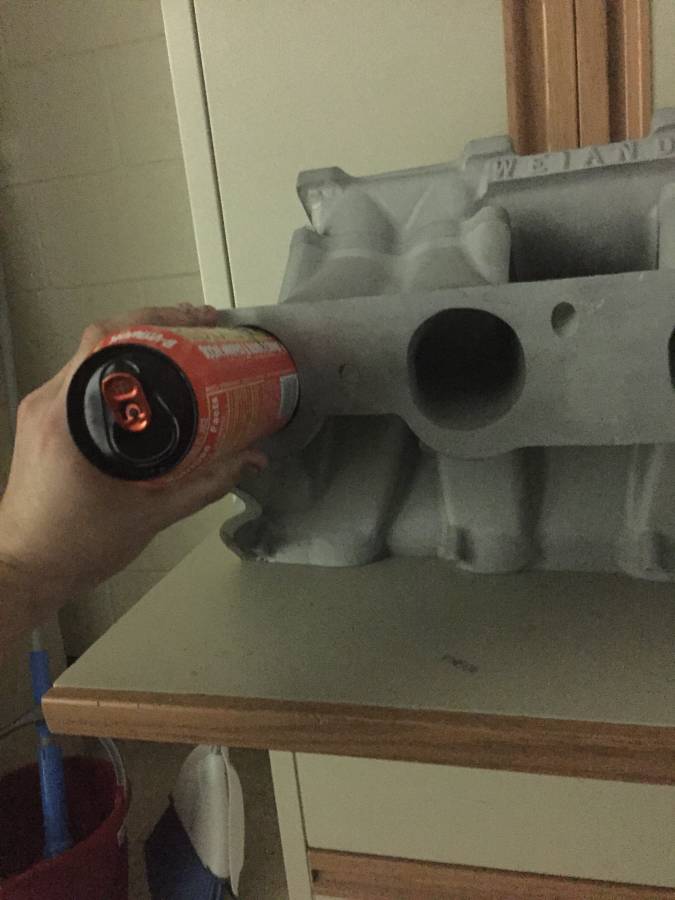 SJS0351




Posts

: 4


Join date

: 2017-01-26



They are a matched pair; top and bottom.

Their tunnel-ram type manifold available today from Weiand is different.

The ports NEVER line-up exactly with any castings which are cast and machined separately; as these were.

This really belongs in "Engine Tech" where you'd get many more answers.
WELCOME to the forum.
Thanks for the reply. I wasn't quite sure as to the rules of this forum, so I figured I would be safer making my first post in the introduction section. I'll post it there as well!

SJS0351




Posts

: 4


Join date

: 2017-01-26



---
Permissions in this forum:
You
cannot
reply to topics in this forum